GOOD RELATIONSHIPS WITH OUR STAKEHOLDERS ARE THE BASIS OF OUR SUCCESS
CUSTOMER ORIENTATION, QUALITY AND BUSINESS EXCELLENCE ARE VERY IMPORTANT TO US.
Since our foundation in 1982 in Einhausen, JUNG Gummitechnik GmbH has focused its expertise on the production of a wide variety of high-quality products made of elastomers (rubber). Our company has developed and grown steadily over the past four decades. Initially, the focus was on hand-made hoses, elbows, dipped articles and moulded parts. Later, the product portfolio was expanded to include chemical protective gloves for occupational safety, as well as special gloves for gloveboxes, insulators and RABS applications. In 2018, another modern location was added in Warstein.
WE FOCUS ON THE NEEDS AND SPECIFICATIONS OF OUR CUSTOMERS
Our Jugitec (gloves) and JUNG Rubbertec® (technical rubber goods) brands stand for the highest quality, geared to the needs of our customers. We maintain a close and reliable development and technology partnership with our customers – many of whom have accompanied and appreciated us for decades. We stand out from competitors in the market – especially through our distinctive solution-oriented approach to work and thanks to the way we represent a complete vertical range of manufacture in our own company.
Our pronounced quality awareness and quality management are further building blocks of our success. We see quality assurance as an opportunity to set ourselves apart from the competition and thus also to take a leading position in international comparison – with a strong focus on Europe. Increasing demands from our customers will continue to make our quality management an elementary cornerstone for all company divisions in the future. We meet all the requirements of ISO 9001 quality management and have had ourselves certified out of conviction. We are also certified in the area of environmental management and bear the DIN ISO 14001 seal of quality.
JUNG GUMMITECHNIK IS AN EMPLOYER WITH JOINTLY AGREED VALUES AS A LIVING BASIS FOR GOOD, SUCCESSFUL COOPERATION.
As an employer of almost 200 employees at the two sites in Einhausen and Warstein, we take our responsibility seriously: It is important to us to enable our staff to take part in mutually beneficial further training and to continue their education and development. Our goal is to give our employees the opportunity to use their strengths optimally and in line with our corporate goals.
We know just how important our employees are to us – and value them highly: Basically, everyone has the chance to develop professionally in order to take on more responsibility with us. We evaluate our employees according to performance, motivation, commitment and integrity (based on our shared values). Flat hierarchies make it possible to take on responsible tasks and continuously develop. Open communication with employees is important to us: Our managers are given the necessary freedom to take time for the leadership of our employees and for challenging and supporting discussions.
HOME-OFFICE OPTIONS WITH CLEAR RULES HELP TO RECONCILE FAMILY AND WORK LIFE
This openness helps ensure a wonderful working atmosphere at JUNG Gummitechnik – across all departmental boundaries. Even before the Corona pandemic, we gave our employees the opportunity to work from home. In this way, we were able to react quickly during the pandemic – minimising the risk of infection and thereby protecting the health of our workforce. Such trust in our staff has paid off. At the same time, we have been able to support our employees in better reconciling the challenges of work and family life – most notably by offering flexible working option.
For some time now, we have also been offering our entire workforce the option of bike leasing. In this way, we support them in their leisure activities, promote their health and have a positive impact on our environment.
Einhausen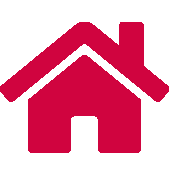 Founding location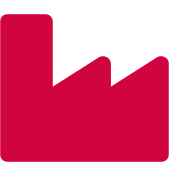 Two production plants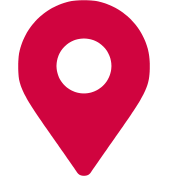 Plants I u. II
Robert-Bosch-Straße 2-6
64683 Einhausen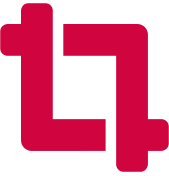 Total area: 18.000 m2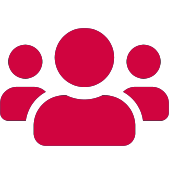 More than 150 employees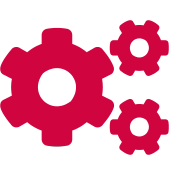 Two business areas are located:
Gloves (glovebox/insulator/RABS gloves)
Technical rubber goods (hoses, fom hoses, elbows, moulded parts)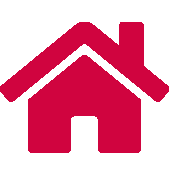 Second location in Warstein since 2018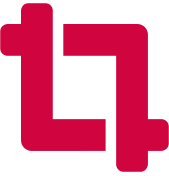 Total area: 5.000 m2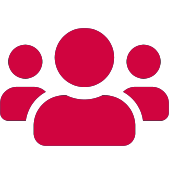 Approximately 50 employees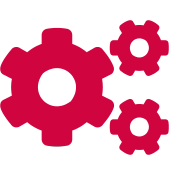 One business area / two product groups:
Gloves (glovebox/insulator/RABS gloves)
Gloves (industrial safety gloves, chemical work protection, insulating electrician gloves)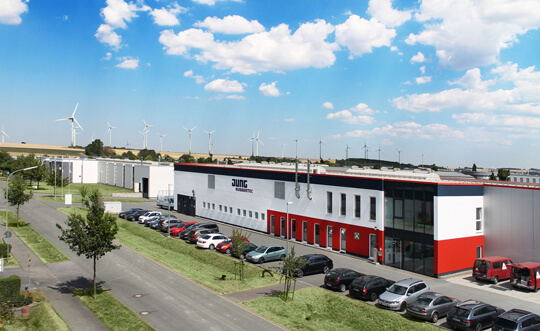 Warstein

Approximately 21 million euros in sales

Shipping to more than
30 Länder

48% Rubbertec

52% Jugitec
We are a subsidiary of OWG Beteilgungs AG based in Poing near Munich.